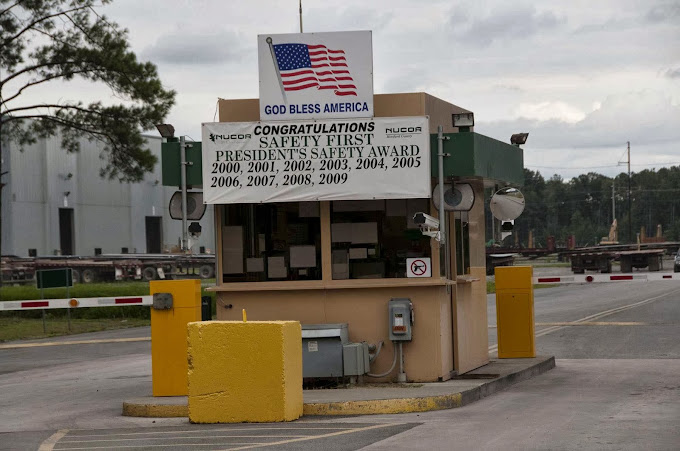 Nucor Steel Hertford County
At Nucor Hertford, we embrace our challenge to become the world's SAFEST steel company with determination and a resolute commitment to succeed. Our team will respond to this challenge fortified with trust and empowerment to instill safety as our #1 value. Safety is the foundation of our process and the bedrock of our Nucor culture. We choose to work safely for our families, customers, and partners with gratitude for their support and sacrifices.
Nucor Hertford is committed to meeting our customer's expectations through continual improvement of our people, product, processes, and practices.
WE ARE NUCOR STEELHERTFORD COUNTY.
WE ARE GROWING OUR CULTURE & TEAMMATES.
Developed on 990 acres along the Chowan River, Nucor Steel Hertford County produces plate for uses ranging from railroad tank
cars to armored personnel carriers.